01.06.2019
ScreenFlow for PC Archives
ScreenFlow for PC Archives

Screenflow is by far the best screen recording and video editing software on today's market. This software allows you to capture, edit, and share high-quality screencasts effortlessly. It also lets you choose specific windows for recording sections of your screen.
Unfortunately, you can only enjoy the benefits of Screenflow on Apple's Mac – the developer of the software hasn't yet released a version of the software that runs on PC. Any websites or forums claiming to have a Screenflow for PC are untrue. It is advisable that you stay away from them because they are just scam sites looking to dupe you into downloading fake software.
If you are a PC user looking to record high-quality screens, you will have to find a ScreenFlow for PC alternative. Fortunately, there are several options available. But before we get to that, let's take a deeper look at Screenflow and some of its benefits.
What is Screenflow and What Does it Do?
Screenflow is a powerful yet easy to use software used to create high-quality screens and edit videos on Mac. This intuitive program lets you capture the contents of your screen while simultaneously playing a video and audio.
The software also allows users to edit the captured content by readjusting and trimming video and audio recordings as well as adding things like callouts, annotations, and motions.
The program is designed to help educators, marketers, and developers of mobile apps create quality software demos, tutorials, app reviews, training, and more.
It achieves this by providing a wide range of features including IOS recording, partial screen capture, robust video editing tools, animation and motion graphics, closed caption support, efficient media management, MP4 encoding, export of animated GIF, and publishing options.
How Does ScreenFlow Work?
Easy-to-Use Interface
One of the things that stand out about the Screenflow software is its user-friendly interface.
This software's intuitive interface offers three program navigation options. The "new recording" option lets you capture your screen, audio, or both. The other two navigation options are for creating blank documents and opening saved documents, respectively.
Light and Fast Program
Additionally, Screenflow for screencasting offers the best quality possible recordings despite being a lightweight program. It not only allows you to record your desktop screen, but also any IOS devices linked to your desktop via the wireless connection.
The program gives you the freedom to choose between an inbuilt camera and an external recorder. The software captures your mouse's movement too. This is especially handy when making instructional videos.
Video Editing
Screenflow is also a powerful video editor. This inbuilt video editor saves you the struggle of transferring files to a separate video editing software – everything you need is packaged in one program.
File Transfer
ScreenFlow allows you to export your finished work easily. You can export your files in a number of ways, with the most common method being the FILE>EXPORT option.
Additionally, this program offers a multitude of file export customizations. For example, the easy-to-use auto-export allows you to automatically select the most suitable export option for your finished project. You can effortlessly choose between high-quality and lower quality (but quicker) exports.
ScreenFlow for PC Might Not Be Available, But These Alternatives Are
Screen Grabber Pro is one of the most trusted alternatives of ScreenFlow. It is compatible with Windows 7, Windows 8, Windows XP, and Windows 10.
This versatile screen recorder comes with an intuitive interface that makes all your recording tasks hassle-free. With this software, you can make recordings in full screen, webcam, and the region around a mouse – basically anywhere on the screen. Even better, you can choose your preferred audio input as the microphone, system, or both!
Screen Grabber Pro also provides you with easy-to-use real-time editing features. This allows you to annotate your video while recording is in progress, which comes in handy if you are making instructional videos. Moreover, the software allows you to save your recordings in different formats such as WMV, AVI, MP4, and MOV.
2. Movavi Screen Capture Studio
Using Movavi Screen Capture Studio is the closest "Screenflow for PC" experience you can get. This ScreenFlow alternative offers high-quality recordings, a user-friendly interface, and easy sharing of files.
When it comes to recording, the Movavi software offers a number of handy features including:
Hotkeys for easy recording. You can use the F10 button to start and stop recording, F9 to pause and resume recording, and F8 to capture screenshots.
Ability to preset the recording time using the "Time" feature, which also displays a countdown before the actual recording begins.
Easy recording of multiple video clips.
It displays keystrokes on your screen and allows you to adjust the cursor style.
It supports HD recording for PowerPoint, video and audio, webcam, video games, and much more.
After recording, you can either edit your videos right away or save to edit them later. Regardless of what you choose, Movavi has got you covered. The software comes with a robust editing tool that allows you to customize your recordings according to your needs.
Here's how the Movavi Video Editor will help you:
It supports multi-track editing, allowing you to add audio, videos, and titles to your project.
It takes your screencast to the next level by allowing you to add effects and transitions such as Chroma Key, blurriness, and zoom.
It allows you to adjust the playback speed of both the audio and video recordings.
It offers over 20 title templates, letting you add cool fonts to your recordings in just a few clicks.
It comes with all the standard editing tools. These include split, rotate, multi split, filters, crop, and more.
In addition to having awesome video recording and editing tools, the Movavi software allows easy sharing of video and audio recordings. Not only can you customize your recordings to suit your target audience, but also choose an output format that entices your viewers.
You can share your videos directly via Facebook, Vimeo, and YouTube. Movavi's Share Online tool also supports many video hosting sites.
3. Apowersoft Screen Recorder
This is a more budget-friendly ScreenFlow for PC alternative. It is powerful, user-friendly, and most importantly, free!
Apowersoft Screen Recorder comes with a simplistic user interface that allows users to make screencasts effortlessly.
The intuitive interface aside, Apowersoft boasts of a wide range of powerful functions. You can record any part of your PC's screen. Even better, the program works for mobile gadgets.
But that's not all the Apowersoft Screen Recorder can do. With the application, you can choose your preferred audio input (Microphone, System, or both), add a webcam, and even get help customizing your video format to fit your target audience.
When you are done making the project, you can store both your video and audio recordings on a free cloud space provided by the app's developer, ShowMore.
There's also a desktop version of the Apowersoft Screen Recorder. It has more recording nodes that allow you to take and save screenshots, as well as take picture-in-picture recording with your webcam.
Another awesome feature of the Desktop version of this app is that it comes with a task scheduler. With this tool, you can preset future recordings to start automatically as you focus on other tasks.
4. Camtasia Screen Recorder
Camtasia is another reliable ScreenFlow for PC alternative, but its hefty price tag might put you off. TechSmith—the app's developer—charges $299 for single use and about $150 for every update.
But if you don't mind spending a few bucks to get things right, you can enjoy the great features that come with this tool. The app allows you to capture screens on any part of your computer's display screen as well as add a webcam to your recording session.
Once you are done with recording, you can use this screen recording tool to import your cursor video and microphone/system sound onto individual tracks where you can edit each separately.
Being a robust Screenflow for PC alternative, Camtasia is best suited for professionals. If you are new to the world of screen recording, you might want to start with the Apowersoft Screen Recorder before you even consider spending your money on this program.
5. Adobe Premiere Elements
If you love Adobe products and would like a pocket-friendly solution for video editing needs, then this is the tool for you.
It is an affordable, scaled-down model of the Adobe Premiere designed for amateur video editors. The interface of the Adobe Premiere Elements is user-friendly, with the entry screen offering video organization, auto-movie generation, and editing options.
This program was once voted the best-selling video editing software in the video, edging out competitors such as PowerDirector, AVS Video Editor, Pinnacle studio, iMovie and many more.
The software can handle unlimited audio and video tracks, has numerous keyframed effects that are applicable to each video clip, and comes with Chromakey capabilities. Whatever the reason for its success, Adobe Premiere Element is still is one of the best video editing tools out there.
One of the advantages of using Adobe Premiere Elements as a novice editor is that it allows you to learn the craft progressively. Once you are conversant with Adobe Premiere Elements, you can proceed to use the Adobe Premiere Pro.
Although the latter is more expensive, it offers better speeds with regard to real-time video rendering, allowing you to preview clip edits instantly before they are uploaded on the internet. It also has more editing options than the Elements, making it suitable for professional editors.
You can find versions of Adobe Premiere Elements for both Mac OS and Windows online.
CamStudio is another great ScreenFlow for PC alternative for individuals looking to make great screencasts without breaking the bank.
This free screen recorder can simultaneously record any part of your PC's screen with audio. It also allows you to adjust the quality of your screencasts before recording them. This ensures that you produce screencasts that suit the specific needs of your target audience.
You can save your screencasts in AVI format, or use the inbuilt SWF converter to change AVI videos to your preferred video format. Unlike most of the software out there, you don't need any extra installations to record video and audio on your PC.
LICEcap works on both Windows and OSX. With this application, you can capture and save your desktop screencast in LCF or GIF.
Despite being a light application, LICEcap has a powerful, flexible, user-friendly interface. The application comes with the following capabilities and options:
It allows you to the capture the frame of your screen while recording is in progress.
It allows you to pause and restart screen recording so that you can insert messages and tags.
The application comes with a global hotkey (Shift + Space) that allows you to toggle pausing during screen recording.
The adjustable full recording frame rate allows throttling of CPU utilization.
There is a title frame option from which you can input text (or leave blank).
A timer is displayed on the screen during recordings.
You can record mouse movement and button presses.
ScreenFlow for PC Might Be Available Soon
Currently, ScreenFlow is only compatible with Macs. But if you are a PC user looking to capture high-quality screens, you will find the seven ScreenFlow for PC alternatives above more than useful. Yes, they are not ScreenFlow, but they are the closest you can get.
If you are new to the world of screen recording, you might want to consider using free ScreenFlow for PC alternatives and then progress to more advanced and professional screen recording and video editing software. Also, pay special consideration to screen recording applications with powerful performance and easy-to-use interface.
Not everybody uses Mac. For that reason, developers are creating ScreenFlow for PC to meet the demand from Windows users. However, the date of the release is yet to be revealed. This means that PC users will still have to wait for quite some time before getting their hands on the ScreenFlow for PC program.
Источник: [https://torrent-igruha.org/3551-portal.html]
,
ScreenFlow for PC Archives
Professional editing features

Highest Quality Recording
ScreenFlow has the best screen recording available – whether you are recording multiple screens at once, or using retina displays.

Built in Stock Media Library
Spice up your videos with access to over 500,000 unique media clips from directly within your ScreenFlow projects.

iOS Recording
Record your iPhone or iPad screen for high quality app demos.

Easy to Learn, Easy to Use
ScreenFlow's intuitive UI allows everyone to create amazing content in minutes.

Powerful Video Editing Tools
Add pro touches to your videos with transitions, text animations, video animations, freehand annotations, multi-channel audio and more.

Professional Animations & Motions Graphics
Animate graphics, titles and logos with built in video and text animations.

Better Tools for Software Tutorials
Use Styles and Templates to make editing a series of Software tutorials quicker and easier.

Streamlined Media Management
Organize your projects with nested clips, multi-track editing, markers, color labels and complete access to media files stored on your computer.

Closed Caption Support
Use ScreenFlow's caption editor tool to add, edit and even burn in ADA compliant soft subtitles to your videos.

More Publishing Options
Directly publish your videos to one of a handful of popular content hosting sites like Imgur, Wistia, Youtube, Vimeo and more!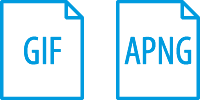 Animated GIF and Animated PNG Export
Create animated GIFs and APNGs from any video project in ScreenFlow.

ProRes, MP4 Encoding & More
ScreenFlow comes with a number of preset export settings for optimal quality videos.
Buy starting at $129
Источник: [https://torrent-igruha.org/3551-portal.html]
ScreenFlow for PC Archives
Category Archives:
Tablet PC
Hi Folks,
At least once or twice a week I receive an e-mail asking how I make my screencasts, and given these posts are a couple years old, and I've adjusted my methodology a bit in the past few years, it seems high time I provided an update on my recommendations for screencasting. So, here goes.
For those using Windows PCs, not much has changed terribly. I still highly recommend Camtasia:Studio as one of the most cost-effective and easy-to-use software packages for screencasting (make sure you choose Education pricing for a 40% discount). It allows you to record what's occurring on your screen, as well as your face (via webcam), and puts it all together with a variety of output options. It is my go-to tool when using a Windows system. Typically I create my presentation in Powerpoint, then load up Camtasia to record my walk-through of the presentation, and do a majority of post-processing in Camtasia. Finally, I upload to Youtube and also to the APlusPhysics.com site (many schools block Youtube, so having the videos in a separate place helps teachers provide access to all their students, regardless of location or device). A good example of a video created in this manner is the Kinematics Equations Regents Physics Tutorial.
About 18 months ago, however, I switched from the Windows platform to the Mac platform. The "why" of the change is a long story, and probably not of interest to most readers here, but the transition was much smoother than I expected, and although I realize you pay a premium on the hardware end, I'm much happier with the transition than I initially anticipated. Initially I tried quite a few different methods championed by other teachers using Macs, but everything I tried was either flaky, too complex, or required too much "work" during the presentation — and when I'm creating the screencasts, I want to focus as much of my attention as I can on teaching the material as effectively as I can, with as little focus as possible on technical aspects of screencasting. For those who have been making screencasts, you realize how challenging it is to try to take a lesson, concept, or problem-solving approach and condense it down into just what the students need to know to get started. My goal in my videos isn't to replace the classroom or teacher, but rather take the repetitive basic content and condense it down into something the kids can do at home, leaving us more time in class for hands-on activities, exploration, extension, and challenge work.
Without digressing TOO much further, I soon decided I had to come up with my own method. After a bit of trial and error and the purchase of several software packages that just didn't work out for me, here's the method I came up with (and am quite happy with). First, I create my presentation materials in either Powerpoint or Keynote (I prefer Keynote on the Mac to Powerpoint on the Mac just for level of integration, but they're pretty much equivalent). Once my presentation slides are complete, I export them in PDF form. Then, I import the PDF presentation into a wonderful Mac software package known as Curio (HIGHLY recommended and comes with amazing developer support), "Spread" the PDFs out onto various pages, and I use Curio as my background software when I run my screen capture.
For the actual screen capture work, I went back to Techsmith's Camtasia:Mac. It doesn't have quite as many features as the Windows version, and post-processing is considerably less intuitive if you want to zoom, scroll, etc., but for the basics it's pretty slick, and it also has one more GREAT feature that I love — the ability to remove a color from your recorded webcam video. This means you can do some basic "green screen" or "chromakey" work right in Camtasia:Mac. I'm not thrilled with the level of control of this feature, as there's definitely some room for improvement, but it's a great start and its easy integration right into the regular workflow makes it quick and easy to implement. The AP Physics C: Gauss's Law video demonstrates a screencast created with this workflow. As an added bonus, Camtasia for Mac is also considerably cheaper than the Windows version, currently about $75 for an academic license.
Which leads us into the tricky part, the hardware. The most important part of your setup, from my perspective, is your writing input device. On the Windows side, for years I've used a Tablet PC (not an iPad or similar device, but rather a laptop computer that has a screen you can write on). These tend to be rather pricey (prices typically start around $2K for a decent system), and I haven't had the greatest luck with them as far as reliability goes, despite attempts at buying high-end systems. What I consider a better alternative is the purchase of a separate input device, so that you can always upgrade / swap out the computer itself as needed, but continue using the input device from system to system.
Initially I started working with a Wacom Intuos tablet. It does what it's supposed to, but I had a heck of a time looking at a separate screen while drawing on a separate input device. My handwriting was awful (even more awful than when I write directly on the screen), and I found myself stressing about the technicalities of the screencast as I worked. It just wasn't comfortable at all. So, the barely-used system is sitting under my desk waiting for me to either put it up on eBay, loan it to another APlusPhysics contributor, or sell it for pennies on the dollar.
Shortly thereafter, I decided to take the plunge and purchased a Wacom Interactive Pen Display, model DTU-1631. I use this in my classroom each day as well, projecting the DTU-1631 screen on a digital projector, and writing my notes directly on the screen. This has the extra advantage of allowing me to capture all my class notes and publish them directly to our Regents Physics and AP Physics C blogs. It's not the greatest monitor as far as overall image quality, and it's certainly priced above where I think it should be (~$1000), but it works, and has become my everyday workhorse in the classroom. I'm pleased to see Wacom is coming out with some considerably upgraded interactive pen displays this summer, which may provide some further options.
I also invested in a system for home use this past fall, saving me the hassle of lugging the DTU-1631 back and forth from school to the home office regularly. Without the need to project the monitor, I decided on the Wacom Cintiq 22HD system. Again, the monitor image characteristics leave a bit to be desired in a high resolution monitor, but the ability to write directly on the screen at high resolution takes all the technical hassle out of creating screencasts. It's not for the dabbler, however, as discount price is typically right around $2000.
As far as audio and microphones go, I continue to use a Zoom H2 Digital Recorder at home, which does a nice job of capturing audio cleanly at a price point around $180 with a bit of searching, but a year or so ago I purchased a separate Blue Yeti USB Microphone and I absolutely love it. It's easy to use, has a tremendous cardiod mode, and provides awesome sound in a cheap, reliable manner. At a price point of roughly $100, I don't think you can beat it, and it wouldn't take much for me to trade in my more expensive Zoom H2 for a second Blue Yeti for the home office.
As far as webcams to capture the instructor's face, just about any Logitech-type USB webcam will do. I've used a number of different webcams, most recently a Logitech HD Webcam C615 (due to its Mac compatibility). They do a decent job. For the higher-end videos using the chromakey (green screen) technology, I wanted something a little better, and found an outdated Canon ZR850 sitting in our closet. This mini-DV camcorder didn't see much use in our house due to the advent of all the flip cam technologies, iPhones, etc., but I found that by connecting to my Mac through its firewire connections, I could get high quality, stable images fed directly into the computer and compatible with Camtasia. Certainly not a necessity, but a nice little extra.
Finally, in the interest of full disclosure, I do just a touch of post-processing on my videos outside of Camtasia. Although Camtasia has noise reduction algorithms built in, I had already purchased a license for the full Adobe Creative Suite (Master Edition) to build the APlusPhysics website, so thought I might as well use as many features of the software as I can. I use Adobe Audition to tweak the audio input from my microphones just a touch before final processing. This allows me to easily standardize volume levels, pull out 60Hz hum from the electrical system, and even remove a bit of the HVAC noise from my recordings. Certainly not necessary for a good screencast, but a little extra since I already had the software on my system.
There are certainly cheaper ways to do screen casting, and many great free to nearly-free alternatives. I've chosen this route with the goal of spending my time and resources up front to create high quality videos that I can use for years and years, tweaking and re-doing individual videos on a piecemeal basis to continually improve the quality of the video collection, as opposed to redoing the course year after year. There are certainly other strategies and workflows, but I'm hoping this may provide at least a start to others who are interested in screencasting without having to travel down all the mistaken paths I had to in developing this methodology. Make it a great day everyone!
Posted inAPlusPhysics, Tablet PC, Teaching |
2
RepliesИсточник: [https://torrent-igruha.org/3551-portal.html]
.
What's New in the ScreenFlow for PC Archives?
Screen Shot
System Requirements for ScreenFlow for PC Archives
First, download the ScreenFlow for PC Archives

You can download its setup from given links: