16.11.2019
Working with Mobizen Archives
Working with Mobizen Archives
by guest
Image: Shutterstock/Monkey Business Images (2)
The Android marketplace is a glory place for everyone. Here you can find apps for everything: kids can find the best games, managers can find ways to improve their productivity and teachers, the best apps for their lessons. That's why it is not even surprising that you have a list of apps which you would like to share with your students.
However, not every school can afford buying expensive streaming sets for teachers or personal tablets for every student. But hey! Do not throw away your list yet. Today, you will learn how to stream for free with the MOBIZEN app by using only your tablet and your computer connected to projector.
What is that oddly sounding word: mo..bi..zen? It is a free app which allows you to stream your tablet's view to your computer. And what is streaming? You may ask; it is an action which clones your tablet view to another device (i. e. to another computer).
For this surprisingly great program, you will need a computer (connected to a projector), stable wireless connection and a Smartphone/Tablet with Android OS. Do you have all of this? Fine. Let's move to the instructions:
1. Firstly, you should download Mobizen app from Google Play (Images 1 and 2) and set your ID and password
1
2
2. Start downloading the Mobizen PC app from the website mobizen.com (3) and follow further instructions
3
3. At this step, all your downloads should be completed. Lets start working with Mobizen programs in your tablet (4) and in your computer (5)
4 (Tablet)
5 (Computer)
6 (Computer)
7 (Computer)
4. Put your email and password (same as used for Mobizen ID in the first step) (6). After you gently touched connect, you will be given Verification code which you should put to your tablet (8, 9) (you will get 90 seconds to complete this task). (Tablet)
8 (Tablet)
9 (Tablet)
5. Press Ctrl + Enter in your Computer to go to full-screen mode. Students will thank you.
Here you have it. You successfully connected your Smart device to your computer, but just before you start your lesson I have several recommendation for you.
First of all, the computer ant the tablet should be on the same WIFI network to prevent from great latencies.
Also, do not forget that your tablet now can be used as an interactive class-board. If your computer is connected to a projector, then students will be able to follow your actions in the tablet.
To make the board look more suitable, you should go and search (in Google Play) the keyword "board". You will find many boards to choose from (10). You should download the best looking and best suitable for your audience (11, 12).
10
11 pav.
12 pav.
Last but not least, if you have prepared tasks for students to do on board, use your tablet instead. By taking the tablet to your student you will save more time than asking them to come in front of their class.
Hopefully, you enjoyed reading this tutorial. Now you can go and download MOBIZEN and practice using it for your following class.
Written by: Rigonda Skorulskiene, Scientix Deputy Ambassador
Tags: app, ICT, mobile technologi, mobizen, tablet
Posted in Resource | Leave a response | Follow the post
One Response to "Making the most out of your tablet"
Beata Jarosievitz Drsays:

Dear Author,
Thank you so much for this publication. I am so happy to write you, that since I saw this description of the programm and tool, I am using many times Mobizen . I am also glad, that the description is so easy and correct.
Would be nice to get this article translated in many other languages like: Hungarian.
It is a very useful and free tool.
Thank,
Beata
Leave a Reply
Источник: [https://torrent-igruha.org/3551-portal.html]
,
Working with Mobizen Archives
This Rsupport Privacy Policy ("Privacy Policy") applies to each interactive application, service and product ("Service") that expressly refer to this Privacy Policy, and that are provided and operated by Rsupport Co., Ltd. When you share information with us for the purpose of your using the Service, we want you to give us informed consent to how we are using such information and the ways in which you can protect your privacy. Your informed consent to our use of such information and this Privacy Policy in its entirety will be deemed to be given to us by your use of any of the Services.
We may change this Privacy Policy from time to time, which will be notified by posting any changes on this page. For changes to this Privacy Policy that are significant, we will post a more prominent notice on this Website. The most current version of this Privacy Policy will be available onhttp://www.rsupport.com/AboutUs/PrivacyPolicy (the "Website") and all previous versions of this Privacy Policy will be kept in an archive for your review. Please see the end of this Privacy Policy for the date this Privacy Policy was last updated.
Information We Collect
Information you provide to us
For you to sign up for using our full Services, we will request information about you, such as email address.
How we use your information?
We may use information about you for any of the following purposes:
1) to register you as a member for a Service use or to administer our Service features, and to allow you to use those features;
2) for assessment and analysis of our market, customers, Services;
3) to enable us to monitor, review and improve the Services we offer;
4) to recommend Services or contents that may be of interest to you and to keep you up to date on the latest Service announcements, software updates, special offers or other information;
5) for internal record keeping purposes;
6) for marketing purposes that include sending you promotional materials about Services and conducting free prize drawings, prize competitions or promotions, as permitted by applicable law.
We may combine Personal Data we collect online with information we obtain from other sources, including information received from third party marketing companies or advertisers.
We retain your Personal Data only for duration necessary for the purpose for which it was collected, or as required under any contract or by applicable law.
Disclosure of your information
There will be no disclosure of your Personal Data to third parties for their own independent purposes without your prior consent; however, we may disclose your Personal Data as follows:
1) with your prior consent;
2) to service providers that help us provide the Services to you to the extent it is needed to perform their duties and functions;
3) for legal reasons: when disclosure is reasonably necessary to
i. meet any applicable law, regulation, legal process or enforceable governmental request,
ii. verify or enforce compliance with the policies governing our Services and applicable laws.
iii. protect the rights, property or safety of Rsupport, or any of our respective affiliates, business partners, customers or others as required or permitted by law;
4) to the purchaser or potential purchaser of our rights and obligations relating to our Services, in which case personal data held by us about our customers will be a transferred asset of any purchase, and we may transfer your personal information to such third party; or
5) where it is necessary in order to pursue our legitimate interests, or if we are required to or are permitted to do so by law.
Consent to International Transfer of Data
By using or participating in any Service and/or providing Rsupport with your information, you consent to the collection, transfer, storage and processing of your information outside of your jurisdiction of residence, consistent with this Privacy Policy.
Accessing your information
We are trying our best to provide you with access to your Personal Data. If that information is incorrect, we let you update it or delete it. If you would like to make any such changes, please contact our customer service department at the email address provided below. When updating your Personal Data, we may ask you to verify your identity before we respond to your request for changes.

Please let us keep your information accurate and up to date. If any of your information is incorrect, please contact our customer service department.
You can always have us update, correct or delete any Personal Data and/or instruct us not to use this information in the future. If you wish to exercise this right, please contact us.
What do we do to keep your information secure?
We are committed to protecting your information from unauthorized access to or unauthorized alteration, disclosure, or destruction of information we are holding, more specifically, in order to prevent unauthorized or unlawful processing of your Personal Data, and accidental, unauthorized or unlawful access, use, processing, copying, alteration, transfer, loss or destruction of, or damage to your Personal Data. Although we take reasonable steps to protect your Personal Data, no website, Internet transmission, computer system or wireless connection is completely secure. Rsupport will take actions against unauthorized access, hacking, data loss or other breaches as applicable laws and regulations prescribe.
We protect the security of your information by:
1) using encryption in many of our services;
2) using password protection where appropriate; and
3) limiting access to your information to only Rsupport employees who need to know that information to process and also are subject to strict contractual confidentiality obligations.
You must also take appropriate steps to keep your information secure by not using an obvious login name or password, changing your password regularly, and ensuring that you do not divulge your password to any other person.
Choice of Law
This Privacy Policy, including all revisions and amendments thereto, is governed by and construed in accordance with the laws of the Republic of Korea, without regard to its conflict or choice of law principles which would require application of the laws of another jurisdiction.
Further information
We welcome your comments on this privacy policy statement. We will use our reasonable efforts to address the problem you refer to in a timely manner.
If you have any specific questions, please contact us at:
Email: support.us@rsupport.com
Phone: 1-888-348-6330
Источник: [https://torrent-igruha.org/3551-portal.html]
Working with Mobizen Archives
Alternatives to Vysor
Missing a software in the list? We are always happy if you help us making our site even better.
Vysor Reviews
Features
Remote Android Control Via Desktop
You can always update Vysor to add more features!
Screenshots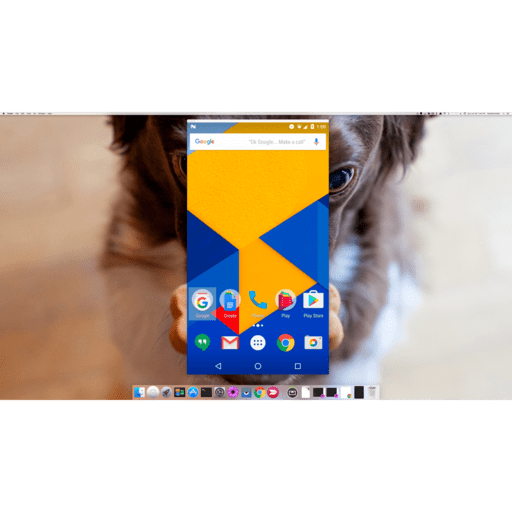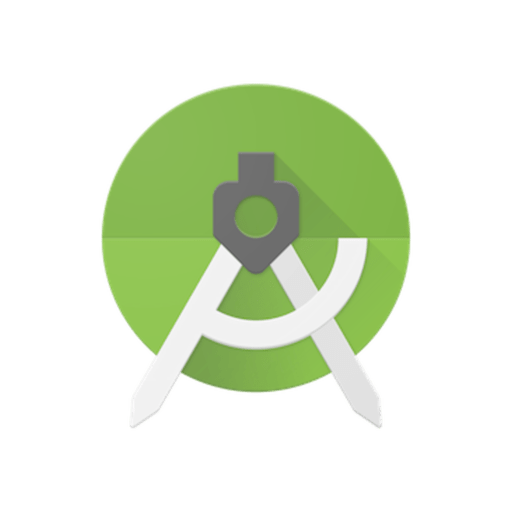 About This Article
This page was composed by Alternative.me and published by Alternative.me. It was created at 2018-04-30 22:50:42 and last edited by Alternative.me at 2020-03-06 07:50:41. This page has been viewed 66590 times.
Did you like this article about Vysor? Please rate it!
5 of 6 liked this article. This is equivalent to a star rating of 4.17 / 5.
Table of Contents
General
Media
More
Filter Platforms
Filter Features
Источник: [https://torrent-igruha.org/3551-portal.html]
.
What's New in the Working with Mobizen Archives?
Screen Shot
System Requirements for Working with Mobizen Archives
First, download the Working with Mobizen Archives

You can download its setup from given links: